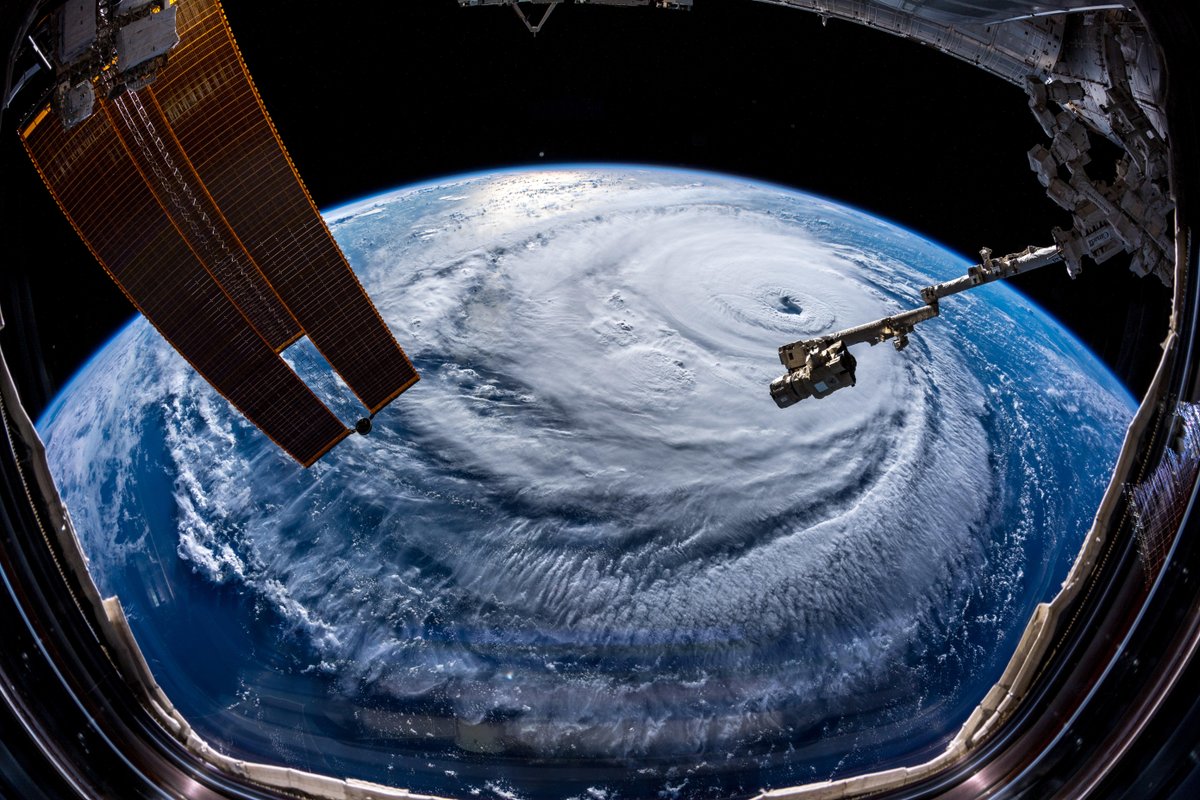 Hurricane Florence from the ISS, taken OA 12 September 2018
Hurricane Florence is continuing inland after making landfall this morning on the North Carolina coast. If you're of a religious bent, please remember all those in the affected area in your prayers.
If you're in the affected area, don't take needless chances. The short-term aftermath of a hurricane is often as dangerous as the storm itself. Post-hurricane flooding IMO is likely to be a serious problem after this storm. Keep yourself informed of local conditions regarding flooding – both current and projected.
Bottom line: as AW1Ed noted in an earlier article, things can be replaced; people can't. Make sure your and your loved ones' safety comes first.
Weekend open thread time, all. "Be careful out there."
Category: Open thread